Our Support & Operations service is available in 3 options.
All our services and solutions have as optional one of this detailed below. This service can be quoted as a standalone service or as a package - with other services. In this last case, a commercial discount will be applied.
Silver
Gold
Platinum
Responsiveness
P1 Response Time
1 Bus Day
2 Hours
1 Hour
P2 Response Time
2 Bus Days
4 Hours
2 Hours
P3 Response Time
3 Bus Days
1 Bus Day
4 Hours
P4 Response Time
4 Bus Days
2 Bus Days
1 Bus Day
# of Authorized Support Contacts
1
5
15
Support Hours
8AM-5PM GMT
8AM-5PM Customer Location
24x7
Support
Web Support
Email Support
Phone/VOIP Support
Success
Onboarding & Provisioning
E-learning Access Logins
4
8
12
# of Health Checks p/Year
None
12
24
Best Practise Sharing
Long Term Roadmap
Business Review
What we deliver
---
Form near-shore to off-shore, we provide support at a Global scale.
Process and Communications workflows
Knowledge base and catalog creation
24x7 (Near-shore and Off-shore)
Email and phone/VOIP support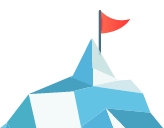 Talk with us
Do you want to find out more about this? Contact us to know what you might be missing out.
Find out more