The path to be a data-driven successfully company
starts by exploring your data models into descriptive analytics and insights
Define your main business units
Create standard reports and dashboards that can be re-used cross your main business areas. Define the most critical business units; not all have the same analytical needs.
Add default aggregate functions
By default, generate additional reports and charts just by adding aggregation / running aggregation to measure KPI evolution (YTD, MTD), cross check between periods, amoung others.
Cluster data into buckets
Implementing a good descriptive solution is all about getting the most out of your data with the least effort. Group data into know clusters or try different chart type to explore it.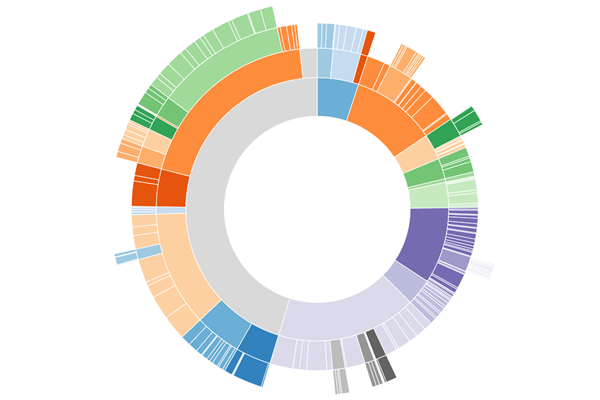 The Analytics Evolution
---
Predictive and prescriptive analytics are core ingredients for a data-driven business, but every company should start from the beginning, understanding and improving the current existing data and analytics (descriptive).
Uses basic statistical techniques to answer the question "what has happened?"
Analysis of historical data to help answer the question "what will happen?"
Uses analytic and optimisation techniques to answer the question "what should I do?"
Cognitive/ Self-Learning
Analytics
A learning system as it operates through advanced forms for analytics such as deep learning; they are adaptive, iterative and contextual, thereby making new classes of problems computable
What we deliver
---
Focusing on methodology and procedures, we aim to fulfill the GAPs between IT and business needs:
Data Modelling and Scalable Models (for Big Data)
Visualizations & Dashboard Development
Support and pro-active monitoring
We develop analytics applications
Do you need support for critical business data?
Out data support service at your disposal. No hassles.
Data Support