Power plants are challenged to generate value from their data, but this can be a tedious and slow process, with uncertain outcomes. Now, as shown in these use cases, data analytic solutions can put innovation in the hands of process engineers and experts for rapid and useful insights.
Most power plants have tremendous amounts of data stored in their historians, asset management systems, and/or control and monitoring systems. Plant operations and maintenance can be greatly improved by turning this data into actionable information, but this has proven to be easier said than done for many plant operators, due to a variety of issues.
Because of long operating lifetimes, power generation plants can lag in the adoption of modern data analytic and other solutions to improve operations and maintenance. Many facilities still have what they started with in terms of automation hardware and software systems, based on the refresh cycle of their main control system.
A good example is the data analytics software plants use to improve operations and maintenance through root cause analysis, asset optimization, report generation, and more. The default data analytics approach in most plants today is the spreadsheet, the go-to tool for process engineers in every industry, and now more than 30 years old. While it provides unquestionable flexibility and power, this general-purpose tool lags in the innovations that have been introduced in information technology (IT) departments, and even in consumers' lives.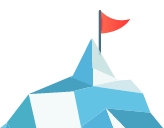 Talk with us
Do you want to find out more about this? Contact us to know what you might be missing out.
Find out more