Netflix is the world's leading internet television network. That didn't happen by accident or simple fortune - we are data-driven as part of our culture, and have built the tools needed to navigate the unchartered waters of delivering internet video at scale and becoming the first truly global storyteller in movies and television.
Before checking the keynote video from Linux Foundation Events Youtube channel, we need to understand a little the infrastructure that support Netflix Big Data initiative: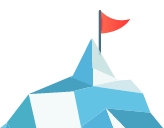 Talk with us
Do you want to find out more about this? Contact us to know what you might be missing out.
Find out more